DIAM4200
Constant Current Regulator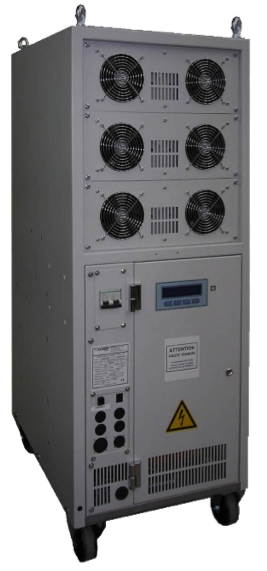 COMPLIANT with the Current Edition of the following Specs:
ICAO: Aerodrome Design Manual Part 5, Electrical Systems
IEC: 61822
FAA: L-828 & L-829 AC150/5345-10
Dimensions powers 1kVA – 2.5kVA:
Height 750 mm,
Width 530 mm,
Depth 730 mm.
Dimensions powers 5kVA to 15kVA:
Height 1290 mm,
Width 500 mm,
Depth 750 mm (for extended 20kVA to 30kVA version: H 1840 mm, Width 600 x Depth 950)
APPLICATIONS:
DIAM4200 series CCRs are optimized static devices, controlled IGBT bridges, designed to maintain a constant, pre-displayed and adjustable output current independently of load or power supply fluctuations. These devices are specifically designed for visual aids supply, and particularly LED lights.