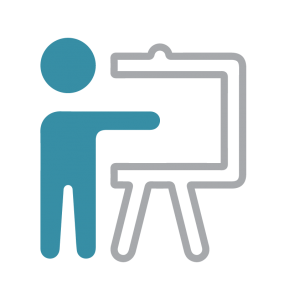 We understand the importance of continuous training on technological developments in the sector and staying up to date with regulations. And that's why during the year we design and organize several AGL courses customized for our customers, partners and distributors.
Our training sessions have a strong practical component to systematize and strengthen learning through the hands-on use of our technologies. It is open to all – new or seasoned airfield professionals in the field and can serve as the perfect refresher course for your staff involved in maintenance and operations.
Training seminars
We offer a comprehensive portfolio of training courses to improve and sustain the competence of your staff covering topics such as International Regulations, Design, Installation & Maintenance and AGL Portfolio. The courses are delivered either in OCEM training centers or at your site or can even be conducted online as webinars.
Competence Management Program
We can conduct a comprehensive assessment of the current competencies of your team members, and subsequently design and impart a personalized program enabling your employees to reach the required skill objectives.