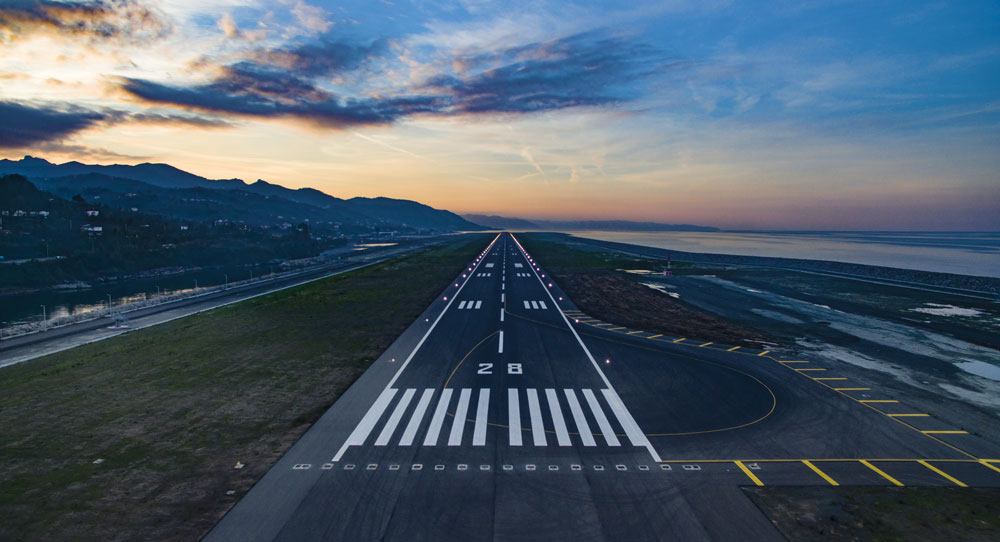 OCEM Airfield has been a key driver in shifting the Airfield world to a full Digital world.
Do you need to be on-site to intervene in airport operations? Do you need to travel to test how solutions and products work during any Factory or Software Acceptance Test? Can lights tell you when they need to be serviced? And do training need to be on-site?
OCEM Airfield's focus lies in realizing the Digital Revolution, we do this by:
re-thinking the way we deliver the right services faster
re-thinking the way we maintain our products and solutions
re-thinking the way we move faster with product and software acceptance testing, not being present physically should not be a blocking factor to organize FATs or SATs
reviewing the way we bring training to the world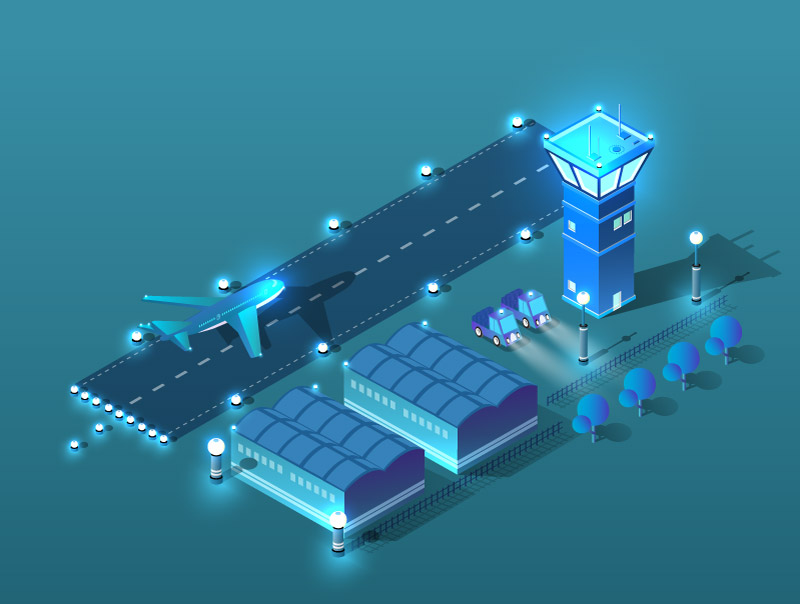 We believe that the Airfield world will become digital and want to be the one to drive that digitalization. This revolution will happen in three domains:
Products
Processes
Services
Our Products
OCEM is adding IoT capability to its lighting infrastructure in order for it to be much more than a system for light generation and increased safety. Sensing and communicating diverse data through organized networks and machine learning algorithms, with high speed and performing real-time controls, are key features of OCEM's next-generation AGL distributed infrastructure. One of the key results of this new kind of connectivity is that – in the near future – lights indicate when they need to be maintained or what components need to be replaced. The product data will be maintained in an automated maintenance system that will follow up on the maintenance regime and indicate what light needs what maintenance but also give a historical overview of each light, its performance evolution, and the different interventions done on the light. This intelligence comes on top of the intelligence we have given our lights by introducing our Individual Lighting and Control (ILCMS) that can manage and control the lights using ILCMS systems. The newest capabilities will help our customers achieve even higher safety levels and operational efficiency at a significantly lower cost.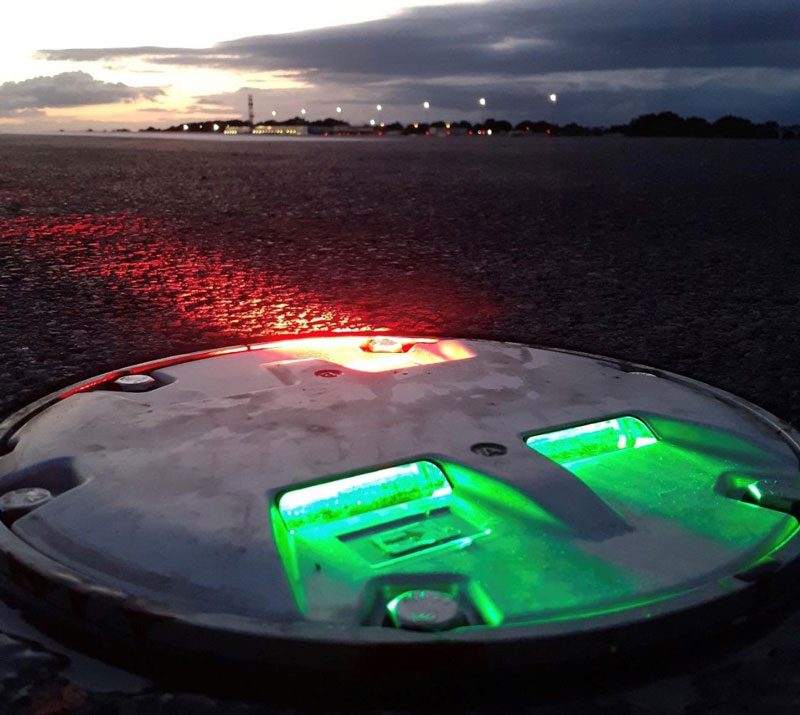 Our Processes
Our Processes have made the full shift to the digital world, our Factory Acceptance Tests or Software Acceptance Tests are done virtually so customers can determine what they want to see tested and follow live all tests in high definition and see the results without even having to step outside of their office. Whatever we do we make sure to simplify our processes, speed up all implementations and keep our customers safe in all conditions.
Our Services
Our Services belong to the most advanced ones on the market, we have not only automated our maintenance via the best-in-class maintenance tools that automate both preventive and reactive maintenance but they also allow you to follow the progress of the lifecycle of your assets (lights, signs, power solutions).
Our remote services allow your teams to communicate 24/7 with our virtual services team that can see what your teams are seeing when issues arise with one of the installed products using our Augmented Reality glasses. No need for our technician to travel thanks to the AR glasses we are there without being physically there. Whether products or software solutions, we guarantee a fast solution to any issues that arise.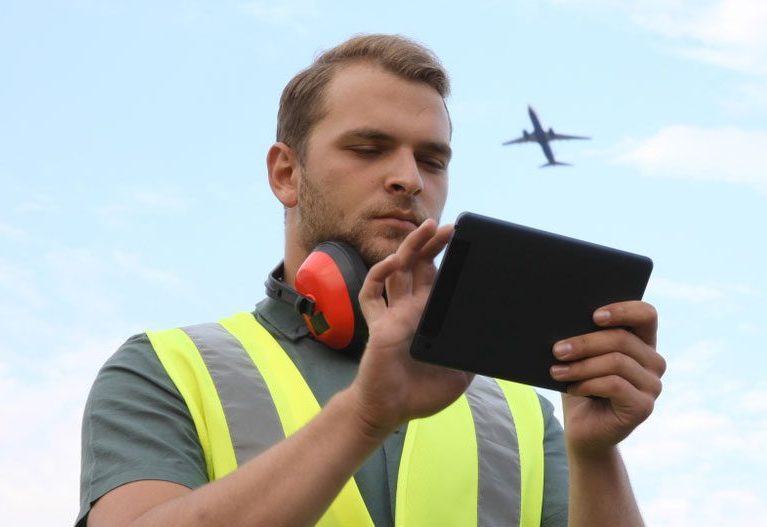 THE AIRFIELD OF THE FUTURE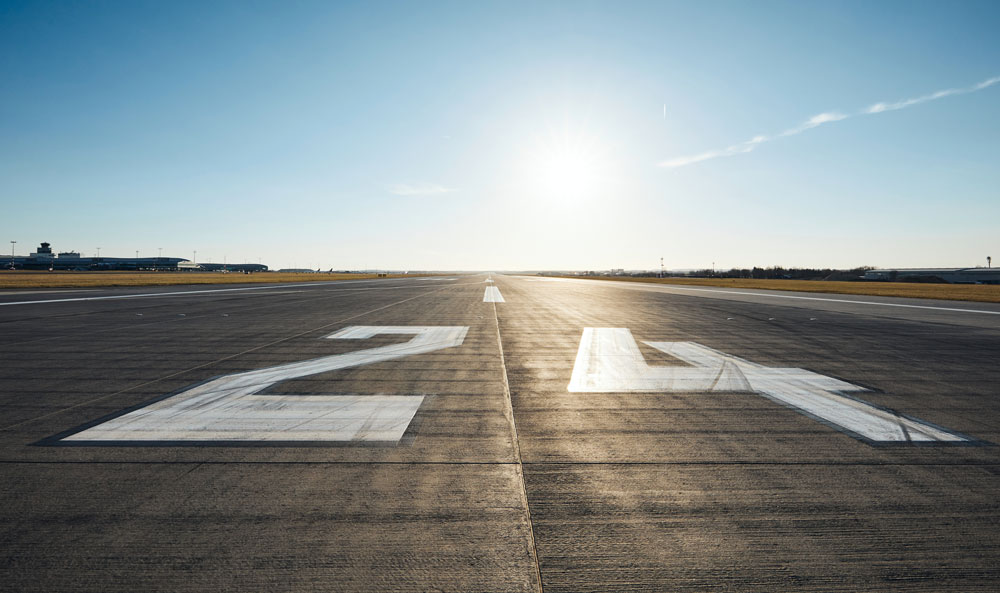 The digitalization of the world has been taking place for some time but not necessarily on the airfield.
With its everything connected, everything digital strategy OCEM is definitely taking the lead to make operations more efficient, more sustainable, and extremely cost-effective.
In the future, our digitalization strategy will be further expanded to what we call the connected airport where the digitalization of the airport and all airport assets – from tower to terminal – will allow for a full real-time view on the airside allowing for speedy interventions and asset status updates.
Connected solutions will guarantee smooth airport operations thereby guaranteeing the higher availability of the different airport parts due to shorter and less frequent maintenance intervals with our preventive and intelligent maintenance approach.
With OCEM Airfield, tomorrow's reality is already taking place today.
Want to discover more?
Fill out the form below for a quote or more information