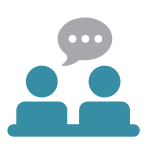 How can we help?
At OCEM Airfield we understand how important it is to recommend the right solutions and get easy access to all specifications that are needed to create a best in class set up of AGL products and solutions. Whatever the airfield category or location of the airfield you design, whether you are in charge of the engineering of the project or whether you need to write the AGL specifications, we can help. We help with AGL Products & Solutions that are considered leading in the market and have undergone a very thorough validation and testing before they have been certified by all leading governing bodies are a guarantee for a high qualitative set up at your customer. We at OCEM have created the specifications for all AGL Product types that you can use in any offer or tender. Go to Design Guidelines to get our latest product descriptions.
Any questions? Contact us at marketing@ocem.com
Design Guidelines
To support you with understanding the different solutions, we have created a Design Guidelines manual. In this file you can find back all specifications as to what the required AGL products and solutions should correspond to. This document allows you to cut & paste easily all specifications you require. Note that OCEM cannot be held responsible in the unlikely event of any errors that might have occurred while establishing this guide. When in doubt, contact us at marketing@ocem.com.
Our training
The OCEM AGL Training Center is there to support those wanting to understand more about Airfield Ground Lighting. At OCEM Airfield we developed a series of trainings that focus on all aspects of Airfield Ground Lighting. In an interactive way we make sure all trainees understand the AGL regulatory requirements, where what lights need to be positioned, why what lights to use and how to maintain them so as to guarantee a long product lifecycle, and finally also the design of the run-or taxiways. We make sure to create or validate designs that match the regulatory requirements and assure that we have a safe, efficient and sustainable set up at the airport.
Discover our different training sessions and register as of today. Discover more here
Get in Touch
You have a question on any of the requests you are working on? We have a team of experts that can help you with any AGL related question you might have. Mail us using this form and we will make sure to get back to you within 48 working hours. Other questions? Mail them to us via marketing@ocem.com.