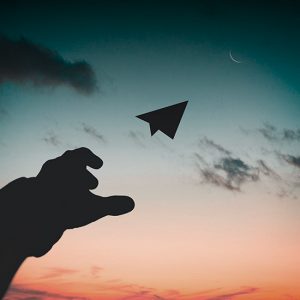 At OCEM Airfield Technology we believe innovation is the key to create products, solutions and services that support our strategy when it comes to further improving safety, sustainability and reliability.
OCEM's vision on innovation is one that follows the customers perspective:
Openness: infrastructure-friendly products
Compatibility: products compatible with existing infrastructures
Transparency: comparable use scenarios
Standard protocols: to easily interface with other systems e.g. ILMCS and ALCMS
New applications: on top of such an architecture, new features of the products will pave the road to innovative applications
We don't believe in locking in customers through the development of products and solutions that are proprietary and that don't allow customers to enjoy the benefits of a much broader ecosystem.
Compatibility of all developments with the existing infrastructure will allow our customers to benefit from the best in class solutions and allow them to easily compare product features, maintenance friendliness, and quality and reliability.
Being part of a high tech group, innovation is one of our key values, a substantial investment is made each year to further improve our existing product portfolio but also to investigate how energy efficiency targets can be improved and how we can prepare for upcoming requirements whether related to sustainability, compatibility or new technological needs.
Being a frontrunner when it comes to Airfield Ground Lighting means that a lot of our research funding goes into making sure that our lights benefit from the latest technologies available, how to make the best use of the latest generation LED's, how to assure a maximum energy efficiency via a combination of the latest generation sinewave regulators with the LED lights, etc…
OCEM Airfield Technology nurtures innovation through a set of actions inspiring its collaborators to challenge the status quo and see how innovation can be used for OCEM to keep its lead when it comes to ease of use, efficiency and sustainability. We regularly organize workshops to discuss innovation with the technical and commercial teams so that we address both customers evolving requirements and technical possibilities or challenges. The world is not static and this is why we are constantly challenging the status quo by understanding how we can increase the longevity of the product lifecycle and the decrease in the maintenance needed to maintain the last generation of products and solutions.
New materials, new components, new features,… our engineers constantly revisit our current portfolio and discuss with suppliers the evolution of materials and components so that we don't stop revisiting how we can further improve.