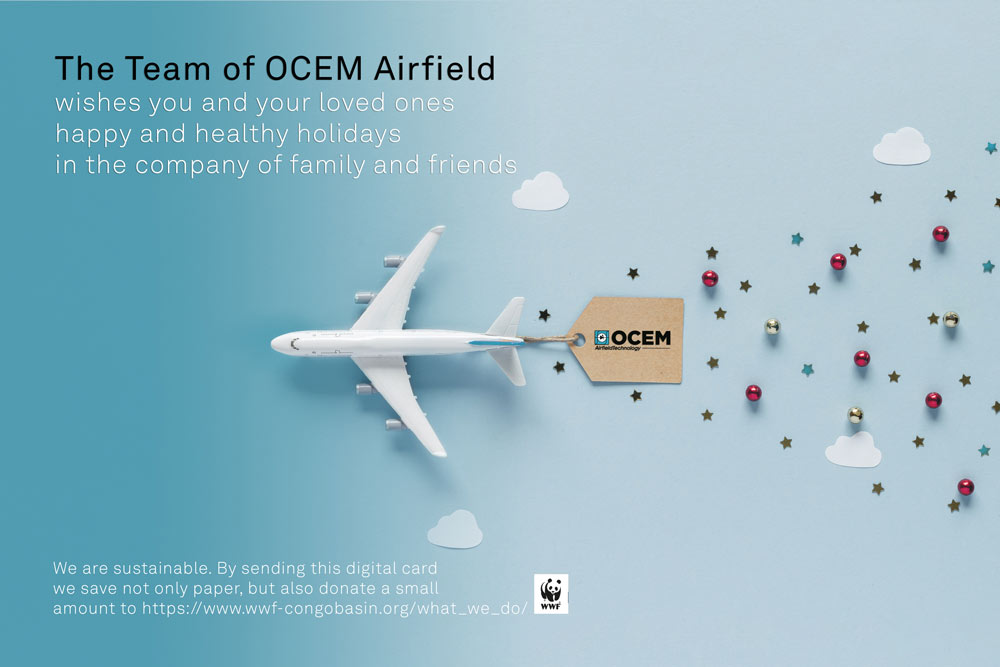 Dear partner,
It is with great pleasure that – in this particular period – I take the time to wish you and your loved ones all the best for a great, happy and safe holiday season.
If 2020 was an exceptional year, we cannot say that this year was less singular, with one big difference: we saw – literally – light at the end of the tunnel and a significant glimpse of hope.
The start of the recovery in our industry became quite evident during the summer, especially in Europe and North and Latin America. Passengers found their way back to the airport and to flying, from holiday destinations to meetings with customers and colleagues at events and fairs that have started again.
We can state that the recovery is there and that also, in 2022, we will see a continuation of the same growth trajectory we saw this year. 2021 was the year of connecting back with growth; it was more than ever the year of sustainability. Many governments impose or talk about setting new measures on airports and airlines to focus on sustainability and energy efficiency, and this is where our company plays a role.
Thanks to our energy-efficient airfield ground lighting solutions ranging from LED lights to regulators or CCR's or our intelligent monitor and control systems. We commit to supporting the road to sustainability as we have for many years, and next year we will even go one giant step further as we take our leading role in airfield ground lighting very seriously.
Coming back to 2021, we had a great year at OCEM Airfield, notwithstanding the many challenges, as we signed many new contracts from New York over Greenland, from Saudi Arabia to Brisbane, and from Laos to Chile.
We can re-confirm our global role in airfield ground lighting more than ever. Not only because of the many new contracts signed, not only because of the many new products and services we launched, but also thanks to the many new Business Partners and the great new colleagues that joined us – young and older. I am very proud to have such a great team to support you.
We are ready to support your business and goals and help solve your challenges in 2022 with a dedicated team that takes customers seriously and drives to deliver the best quality and manage every project from A to Z with a continuous eye for detail.
On behalf of all our teams around the globe, I wish you, your loved ones, and your colleagues a great festive season. Keep it safe, fun, and healthy, and see you in 2022.
With kind regards,
Cesare Rizzoli
MD