Do you have the right power for your airfield

?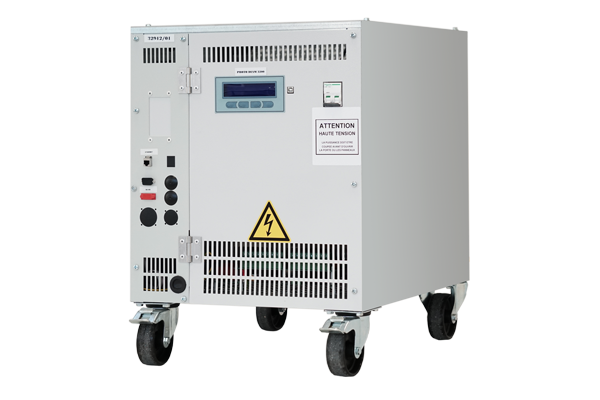 AUGIER's Power Solutions have been seen as the reference for Airfield Ground Lighting solutions for the last decades. The DIAM series of Thyristor and IGBT-based power solutions have been able to attract the world's best-run airports. They have been operating without any issues in the coldest and warmest weather conditions and are loved for their high energy efficiency and the many safety and maintenance-friendly features. Unlike many other power solutions on the market, the development of all AUGIER CCR's happens in a uniform way which means that we keep in mind that spare parts like cards can be used between the different systems.

We make sure that products are easy to maintain, that the software allows for an easy update of all the parameters using the USB interface, and that no matter what type of AGL Lights are being used this doesn't impact the working of the CCR.
Most of the customers that have implemented AUGIER CCR's remain loyal customers, becoming our best ambassadors. Simplicity, maintenance friendliness, and ease of use and performance both in energy efficiency and in meeting the needs of the most demanding airports best describe the unique advantages of all DIAM regulators.
When talking about the DIAM CCR's we summarize our solutions by 7 unique advantages:
ALL BRANDS of LED AGL lights supported without any loss of quality
EASY MAINTENANCE
Exchange cards, cables, etc… = plug & play, making maintenance a piece of cake.
SAFE
Internal separation between low-voltage and high-voltage compartments
Different types of cutouts for safe maintenance operations on the field.
CHANGE SETTINGS ON THE GO
With the Alize software you can easily update parameters using the USB interface.
SERVICE with one call
Our guaranteed service helpdesk makes a world of difference.
QUALITY
Considered to be of the highest quality by leading airports. They easily outlast any comparable power solution.
PERFORMANCE
With 8 programmable brightness steps, a wide range of power modules, and an Efficiency > 90% nominal, the DIAM series boasts some of the most performant regulators around.
Why OCEM Airfield Power Solutions?
The OCEM Power Solutions have built an impressive name for themselves over the last decades, whether under the name of OCEM or AUGIER , they have been installed at airports of all tiers, from the world's busiest to mid-sized and smaller airports. We had a discussion with OCEM Airfield's Head of R&D on the reasons why AGL Power solutions play such an important role in every airport set-up and why.
Hi Matteo, a good question to start with is always "What should we look for when we want to select a solution to power up the Airfield Ground Lighting at an airport?"
Well, the search starts by first selecting the right power source, whether thyristor or IGBT which stands for an insulated-gate bipolar transistor. The latter further improves performance and stability because they are particularly suitable to manage electronic loads, such as LED lights. Once that has been decided you need to look into 5 key aspects for… [Continue reading]
Want to understand how our Power solutions can also power our airfield in the most efficient and sustainable way?