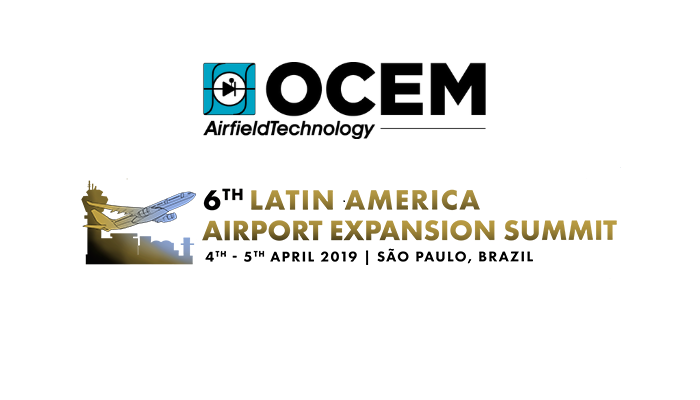 OCEM Airfield Technology is pleased to confirm its attendance at the 6th Latin America Airport Expansion Summit, which is taking place in São Paulo, Brazil, on April 4 and 5.
OCEM has been providing lights and power supplies to airports since the early days of the global aviation industry. Our strong presence in Latin America makes us a reliable partner and supplier.
Visit our stand and discover for yourself OCEM's cutting edge products and services!
To arrange a meeting with our experts, please drop us an email at: marketing@ocem.com
We look forward to showing you our successful case studies and offering customized solutions based on your needs. Our world-wide products and services portfolio is ready and waiting for you!
OCEM Airfield Technology
Lighting the future
ABOUT OCEM
OCEM Airfield Technology is a leading global airfield lighting provider with a century of experience in the airfield industry. It has supplied AGL solutions and systems to more than 1,150 airports and installed more than 235 airfield control monitoring systems worldwide. Based in Italy, together with Multi Electric (U.S.) and Augier (France), OCEM forms part of Aretè & Cocchi Technology, a holding group focused on high-tech businesses leading industrial fields.