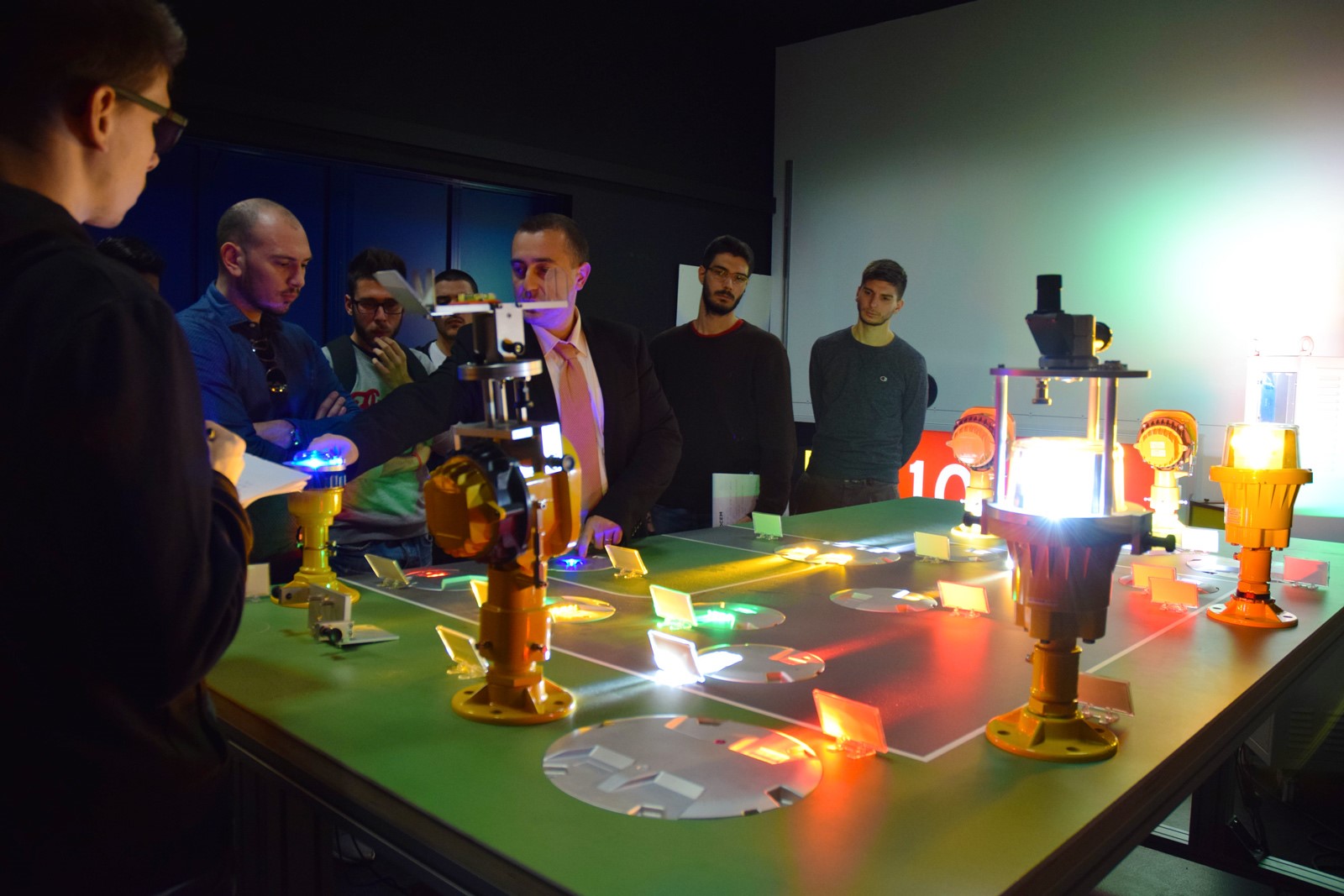 OCEM believes in talented young people, rewards them with a dedicated afternoon at its headquarters
OCEM knows young people are the future drivers of our economy and society.
Recognizing the importance of investing in their growth and development, this week OCEM became the meeting point between young, talented students and the business world.
The company invited 60 engineering Masters students from the Ferrara of University for an in-house workshop on corporate management, strategy and innovation.
During this highly informative day, OCEM introduced the students to the world of Aretè & Cocchi Technology, which counts OCEM Airfield Technology among its several business units.
Presenters gave the students the chance to immerse themselves in the business unit's day-to-day activity. Members of various offices explained the company's mission and strategy, sharing the results and goals achieved so far in 2017 and the outlook for 2018.
The students also had the opportunity to see up close how OCEM's products are made during an illuminating factory tour.
We are certain today's young people have the talent and passion to boost innovation, and by supporting their growth we will achieve success together.
OCEM Airfield Technology
Lighting the future
ABOUT OCEM
OCEM Airfield Technology is a leading global airfield lighting provider with close to a century of experience in the airfield industry. It has supplied AGL solutions and systems to more than 1,150 airports and installed more than 235 airfield control monitoring systems worldwide. Based in Italy, together with Multi Electric (U.S.) and Augier (France), OCEM forms part of Aretè & Cocchi Technology, a holding group focused on high-tech businesses leading industrial fields.