CLA
Compact Lightning Arrestor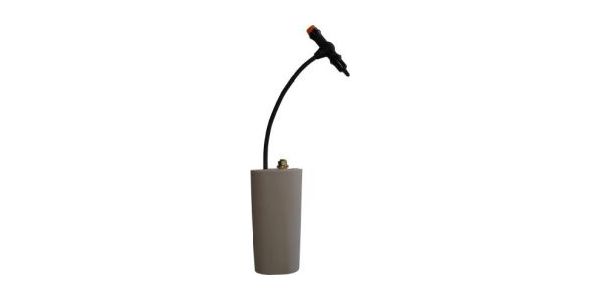 COMPLIANT with the Current Edition of the following Specs:
ICAO: Aerodrome Design Manual Part 5, Electrical Systems
IEC: IEC99-4 and 61822 / § 5.7.4
FAA: AC150/5345-10 / § 3.4.10 and AC150/5345-26
DIMENSIONS:
Width: 85 mm
Height: 240 mm
Depth: 115 mm
APPLICATIONS:
CLA series are low-cost surge and lightning arrestors specially designed for airfield lighting application on runways, taxiways or aprons. They meet all international standards, and are efficient in protection against overvoltages and surges resulting from various origins.
External : atmospheric influences, static loads, lightning, induced surges.
Internal : Modification of the electrical stability of the installation in normal operation (switching oscillations) or irregular operation (electric arcing, ground faults).