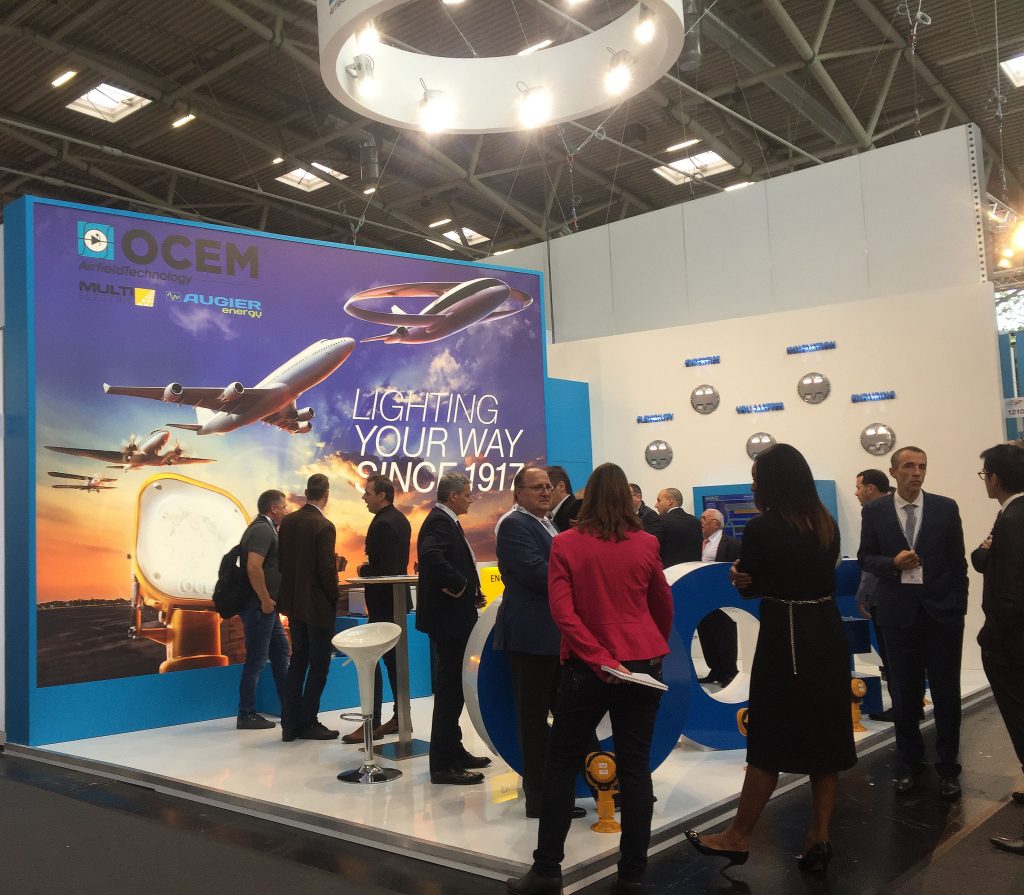 Thank you for the time you spent with us at Inter Airport Europe exhibition!
The exhibition was a great success and it gave us the opportunity to showcase our well-known solutions and the latest products.
We are very pleased for the attendees that joined our stand to discover the innovative solutions and technology that make us one of the leader in airfield ground lighting industry.
Thanks to you, over hundreds of visitors exceeded all our expectations!
If you have further inquiries or in case you want more information about our products, please feel free to contact us at: marketing@ocem.com.
OCEM Airfield Technology
Lighting the future
ABOUT OCEM
OCEM Airfield Technology is a leading global airfield lighting provider with close to a century of experience in the airfield industry. It has supplied AGL solutions and systems to more than 1,150 airports and installed more than 235 airfield control monitoring systems worldwide.
Together with its associate companies Multi Electric (U.S.) and Augier (France), OCEM is part of Aretè & Cocchi Technology, a holding group that is active in advanced industrial technology fields.