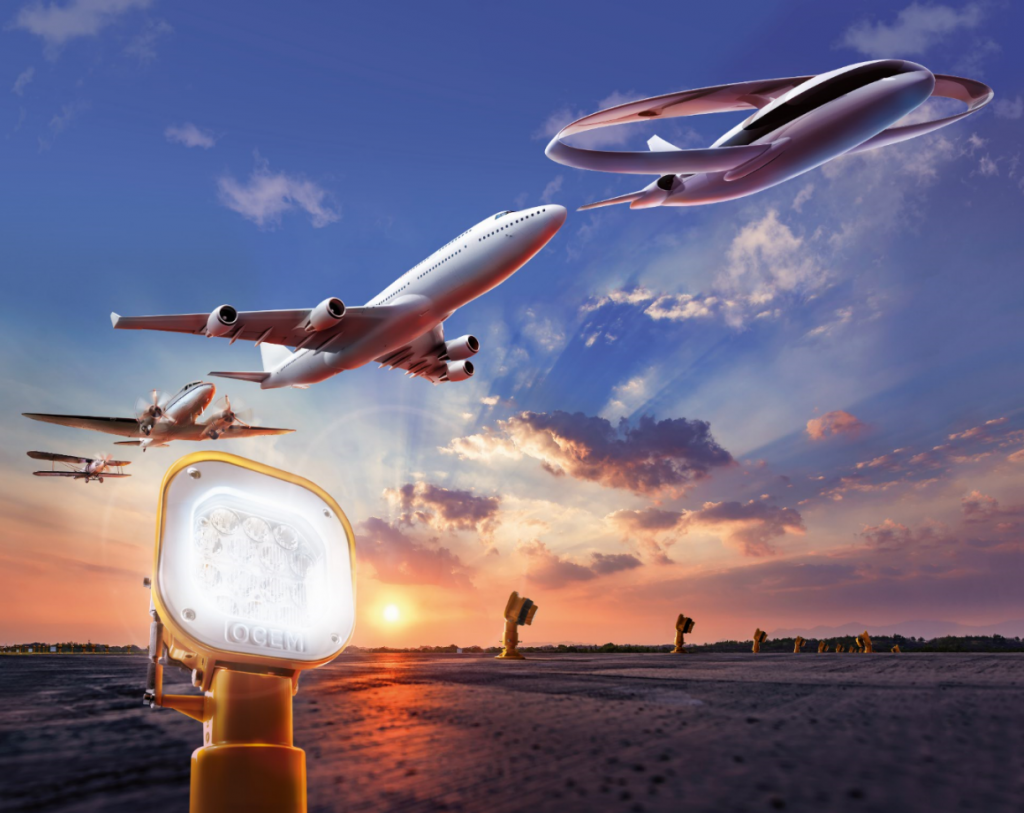 OCEM's brand new LED Flashing System amazes AGL experts
Here at OCEM Airfield Technology we are investing in essential R&D to discover new solutions and improve our lighting signals' performance.
In recent months our brightest minds have been focused on developing a system that stands out among the competition, thanks to unique features such as:
Inset Unit Low Protrusion
From -40 to 85°C operating temperature
Communication and power distribution on the same cable
Identical pointing devices for fixed and SFL units for easy installation
Touchscreen simple interface and diagnostics at master control
Fully configurable flash sequence
SELV compliant
Open remote interface
Industrial standard communication protocol
Easy maintenance
Remote firmware update
Long distance data transmission
Learn more by consulting our new brochure dedicated to the LED Flashing System, comprised of elevated (LEFL, LED Elevated Flashing Light) and inset (LIFL, LED Inset Flashing Light) lighting units: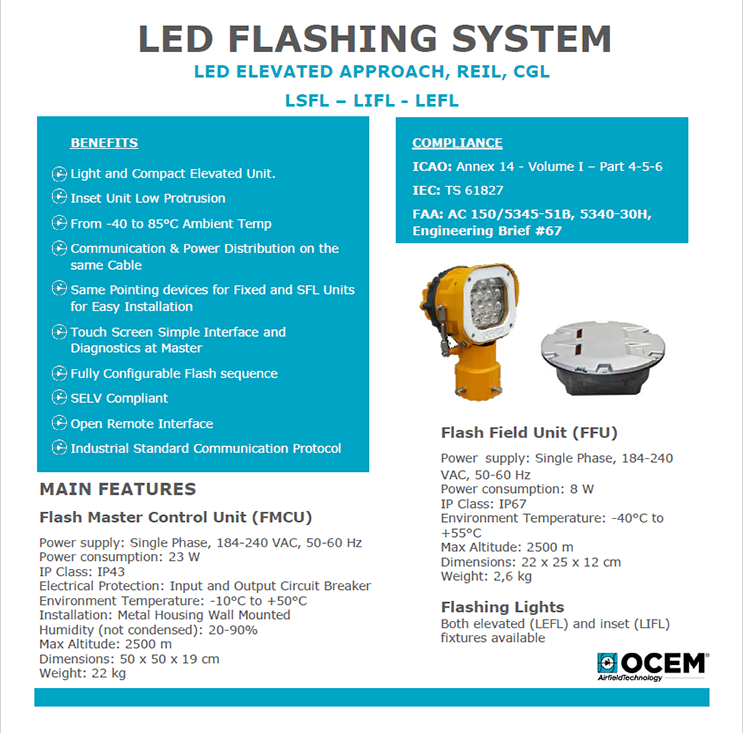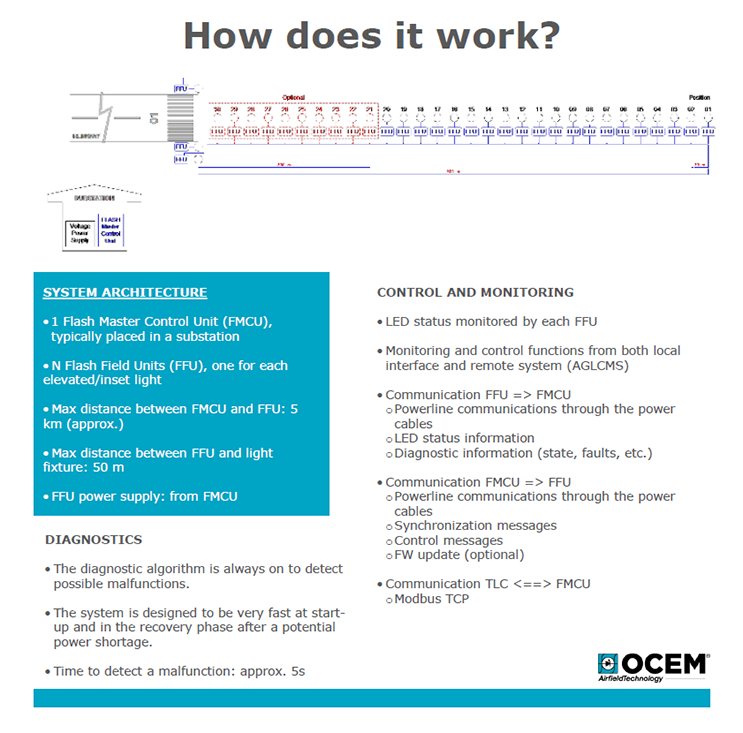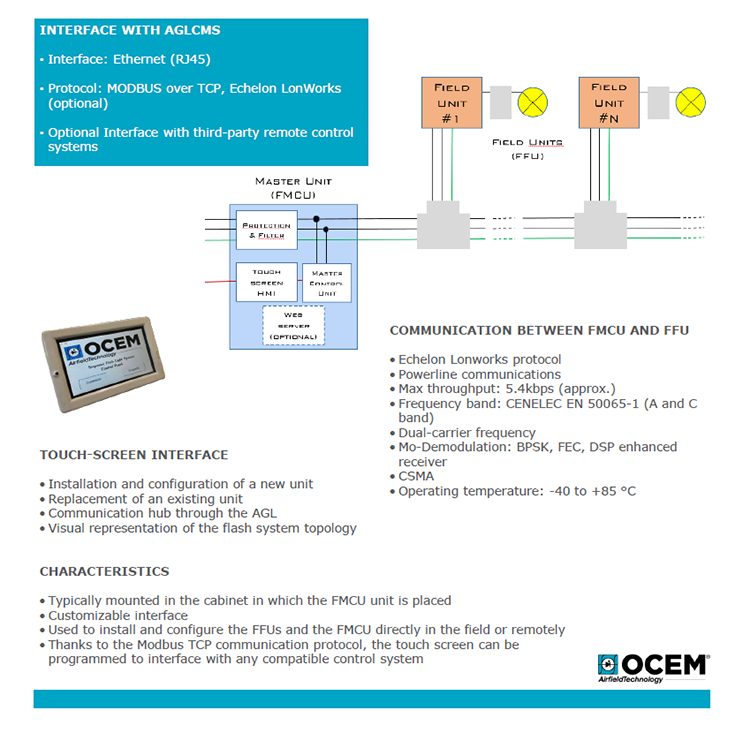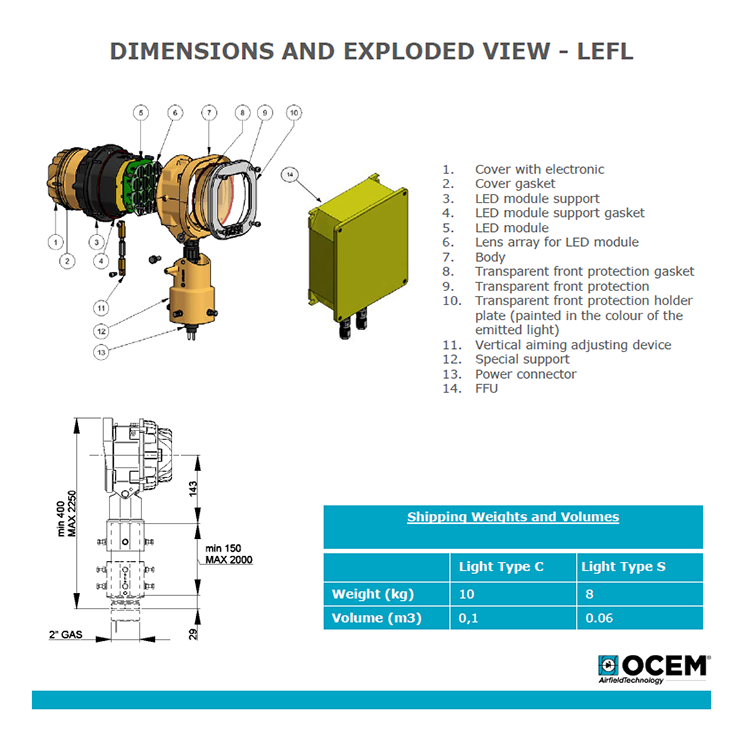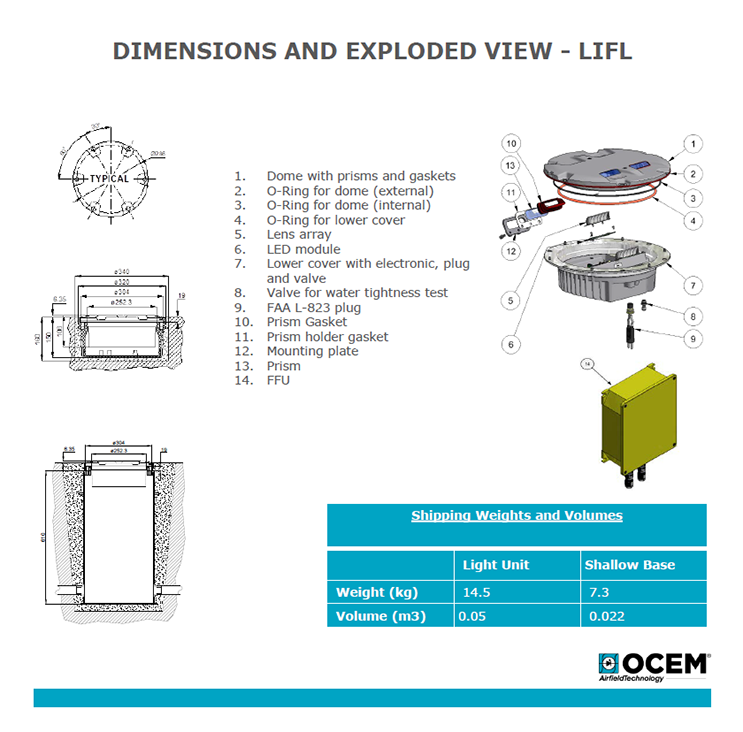 For more information, email us at marketing@ocem.com!
OCEM Airfield Technology
Lighting the future
ABOUT OCEM
OCEM Airfield Technology is a leading global airfield lighting provider with close to a century of experience in the airfield industry. It has supplied AGL solutions and systems to more than 1,150 airports and installed more than 235 airfield control monitoring systems worldwide. Based in Italy, together with Multi Electric (U.S.) and Augier (France), OCEM forms part of Aretè & Cocchi Technology, a holding group focused on high-tech businesses leading industrial fields.