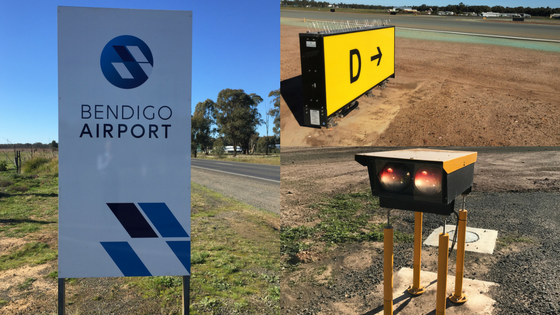 OCEM supplied a full AGL system to the Australian airport.
Bendigo Airport in Victoria, Australia, has reopened after a major expansion effort, illuminated by OCEM Airfield Technology's ground lighting signals.
Originally built as a private airport, the state, federal and local governments have invested $15 million into expanding Bendigo to meet local needs and enable regional entrepreneurs to access global markets.
The work, which was completed in May, included creation of a new 1,600-meter runway with accompanying taxi areas, allowing Bendigo to increase its capacity to accommodate numerous airplanes, at once, carrying up to 30 tons of cargo each.
OCEM contributed to the realization of this ambitious project, supplying the new runway and taxi areas with a mix of halogen and LED lighting signals.  All are certified CASA MOS 139 — the Australian Civil Aviation Safety Authority standards — approved by the NATA laboratory.
OCEM's products are also certified to comply with various national and international regulation standards, including ICAO, EASA, the FAA, and the national regulations of China, Canada, Spain and Russia.
These certificates allow OCEM to adapt its products to most requested standards, and together with the quality of its products and services, allow it to offer the best deal on the market.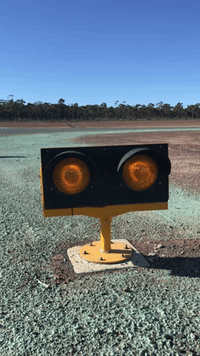 OCEM Airfield Technology
Lighting the future
ABOUT OCEM
OCEM Airfield Technology is a leading global airfield lighting provider with close to a century of experience in the airfield industry. It has supplied AGL solutions and systems to more than 1,100 airports on six continents and has installed more than 200 airfield control monitoring systems worldwide. Headquartered in Italy, OCEM has production activity in Italy (Bologna), the U.S. (Chicago), France (Nice) and China (Suzhou), and sales and technical support in South Korea, India, China, the UK, Italy, France, U.S., Mexico and Brazil.
Together with Multi Electric (U.S.) and Augier (France), OCEM forms part of Aretè & Cocchi Technology, a holding group focused on high-tech businesses leading industrial fields