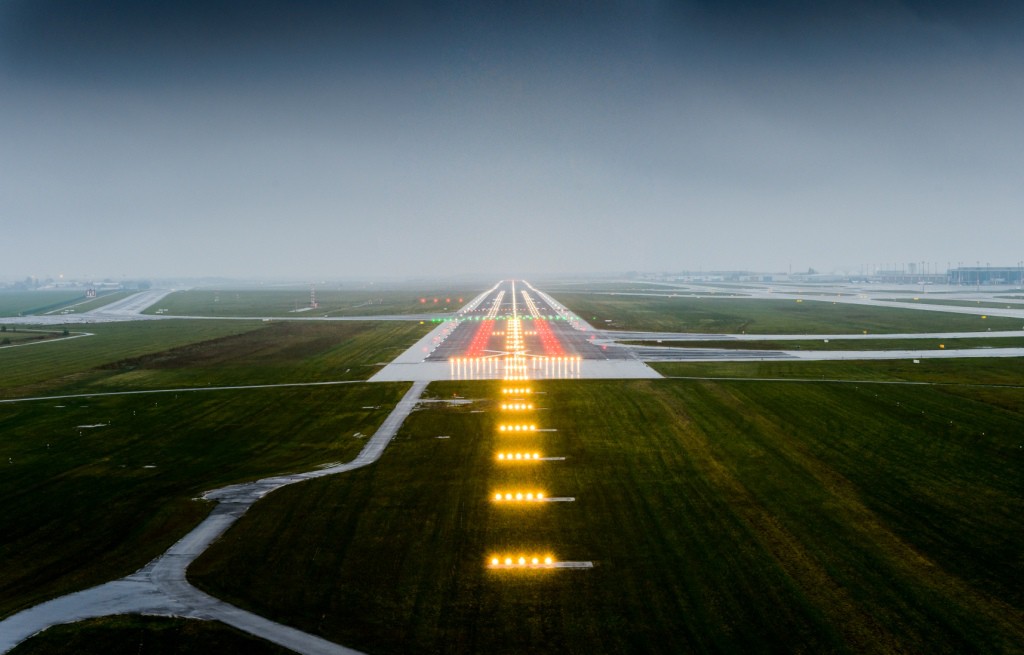 The future Berlin Brandenburg Airport has installed new LED signals from OCEM Airfield Technology
OCEM Airfield Technology has installed new LED lights at Berlin's Schönefeld international airport, part of the greater Berlin Brandenburg airport hub slated to open in 2018.
The work, completed in partnership with the German Honeywell Building Solutions Gmbh in Hamburg, included LED signals for the runway, landing zone, entrances and taxiways.
Schönefeld is located adjacent to the site of the Brandenburg International Airport currently under construction. It will be absorbed into the new hub, which is projected to serve 30 million passengers annually. The runway that OCEM Airfield lit is already operational and is helping Schönefeld accommodate passengers during the expansion.
The Berlin project was the culmination of a fantastic year for OCEM Airfield, which expanded its portfolio both domestically and abroad and has been a 2015 Capital Supplier of Choice for Airport Ground Lighting. In fact the Italian company installed cost-saving, energy-efficient LED lights in major airports in Europe, North and South America, and expanded its presence in North Africa, the Middle East and the Indian subcontinent
With Berlin, OCEM has demonstrated it is a trusted AGL partner capable of supporting the world's largest airfield expansions.
OCEM Airfield Technology
Lighting the future
ABOUT
OCEM is a global airfield lighting solutions company with close to a century of experience in the commercial airfield industry. It has supplied lighting equipment to more than 1,000 airports on six continents and has installed more than 140 airfield control monitoring systems. Based in Bologna, Italy, OCEM — together with its partners Multi Electric (U.S.) and Augier Energy (France) — forms part of Aretè & Cocchi Technology, an industrial holding group focused on high-tech businesses leading niche industrial fields.