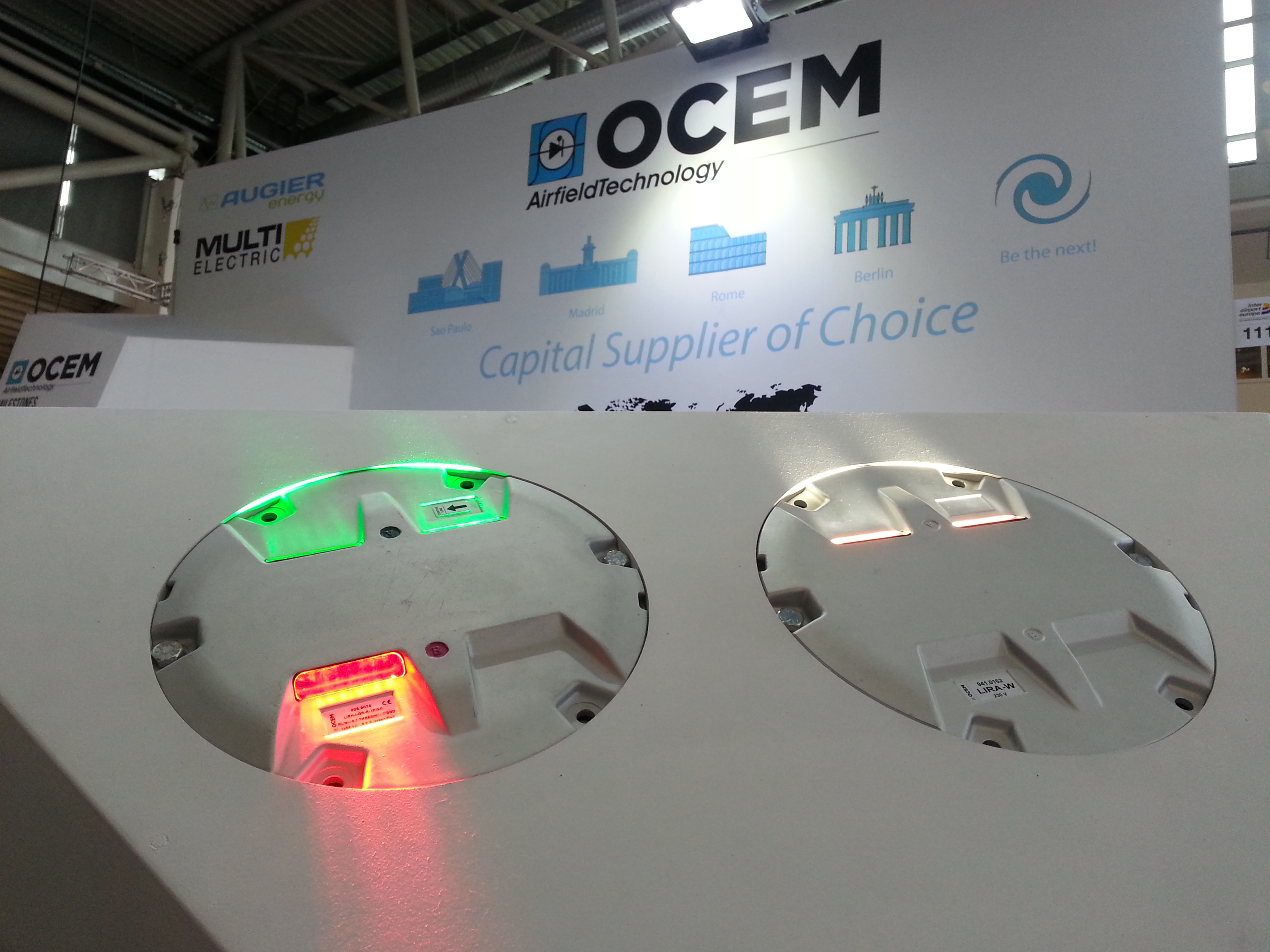 The Italian company participated at Inter Airport Europe 2015, where it has hosted more than 500 global visitors
OCEM Airfield Technology demonstrated its capabilities as a global player in the aviation electronics industry at Inter Airport Europe 2015 in Munich, Germany, earlier this month, where it had the opportunity to exhibit its latest LED product line, a new state of the art ALCMS PLC based and an unparalleled IGBT CCR at one of the industry's most important trade fairs.
OCEM's booth received visitors from more than 50 countries, who appreciated the Italian company's customizable approach and its fully integrated turn-key systems and solutions.
Unlike previous years, OCEM's products were also shown in other booths such integrators, solution suppliers, distributors, demonstrating how well its products and services have been received by other big names in airfield ground lighting. Just only in the current 2015 year, the company has completed installations in Sao Paolo, Madrid, Rome, Berlin, and Seattle, making it once again a Capital Supplier of Choice.
This year's event marked the 20th anniversary of Inter Airport Europe, where many major developments generated interest (i.e. challenging new Airfield Ground Lighting projects, widespread acceptance of LED, etc.).
OCEM's presentation booth stressed that as a customer-oriented company with almost a century of know-how and cutting-edge technology production, OCEM is the perfect partner for airports looking to remain at the cutting edge of technology of AGL in an affordable and easy to work manner.
See you in Munich in 2017!
OCEM Airfield Technology
Lighting the future
ABOUT OCEM
OCEM is a focused player and an innovative leader in the Airfield Technology field with close to a 100- year history. It supplies more than 1000 airports and more than 100 Airfield Control Monitoring Systems, including also Augier Sas (France), MultiElectric (USA) and ITS (China).